TOOLS FOR LIFE SEMINARS CHANGE LIVES ACROSS THE GLOBE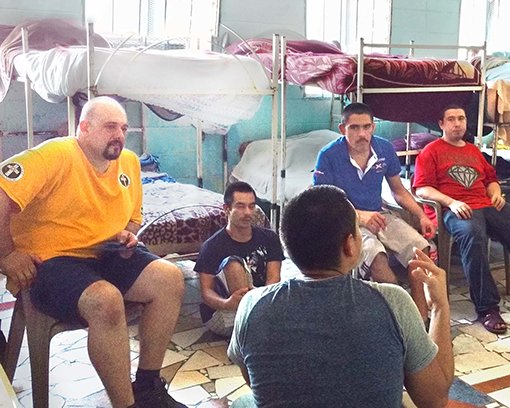 Volunteer Ministers train thousands in the empowering solutions of Scientology.
On any given day, individuals around the world are writing in to the International Volunteer Minister headquarters to request a seminar covering tools for life for their companies or their communities. A trained VM will arrive to fulfill that request and transmit the technology of study, the components of understanding, the cause of suppression, or tools for the workplace.
Seminars are held by Volunteer Minister Goodwill Tours, or by individuals who have benefited from Scientology tools and resolved to spread the knowledge themselves. Pablo Valenzuela is one who discovered the VM online courses. He was a recovering drug addict in a Mexican rehab center. After taking the Assists for Illnesses and Injuries Course and applying the techniques to fellow addicts, Valenzuela organized a seminar for all rehab residents. To date, he has given 460 seminars and helped more than 5,000 one-on-one.
"To be a Volunteer Minister and help so many people, gives me so much joy," says Valenzuela. "To see how people's lives change and how much they enjoy the seminars is something so good that it is difficult to describe. I can see a better present now and I know that we will have a better future."
---
WE

really

WANT TO HEAR FROM YOU
VMs across the globe partner with government agencies and nonprofit organizations to extend their help to millions in times of disaster. Here is what a few of those partners have to say:
PROVINCIAL GOVERNOR, PHILIPPINES
"Not only did you personally help people to recover and release pain and emotional upset, but your volunteers also provided something lasting to our people—you trained us in your techniques so that we can continue to help ourselves."
EMERGENCY OPERATIONS DIRECTOR, LOUISIANA, USA
"People just needed to talk. And I have yet to see a Scientology volunteer walk away from someone who wanted to talk. That's invaluable. You can't replace that with any program."
MILITARY OFFICIAL, THAILAND
"Your help made us strong during that dreadful time and your assistance was a great inspiration when we needed it most. What you did in those days will forever remain in the minds of those of us who worked beside you and those survivors who you helped."
CHIEF SURGEON, HAITI
"No matter what we asked Volunteer Ministers to do—it didn't make any difference. They didn't ask any questions. They just did it."
POLICE DEPARTMENT CHIEF, NEW YORK, USA
"The Volunteer Ministers worked with great energy and great compassion at ground zero, helping to ease the physical burdens and mental strains of the rescue workers. The organization, the caring and the dedication of your Volunteer Ministers were exceptional, very much appreciated, and will long be remembered by those who received their help."
MAYOR OF GALLE, SRI LANKA
"There was no other person, no other institution who walked in. The first to walk in was the Scientology volunteer team. And they came with a purpose, in good faith for our people."
---
DONATE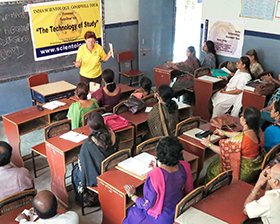 Volunteer Ministers are on call across the globe and around the clock to respond to any and every disaster. Your contribution will fund volunteer travel as well as food, water, tents and medical supplies for disaster victims.